Cardano has made three new hires in its Manager Research division.
Jonathan Roe has joined Cardano as Investment Manager. He will be responsible for research and selection of equity and equity-related strategies. Jonathan joins from Stamford Associates, where he worked as a Research Analyst for seven years, focused on equity strategies. Prior to this role, he worked at Hymans Robertson. Jonathan is also a CFA Charterholder.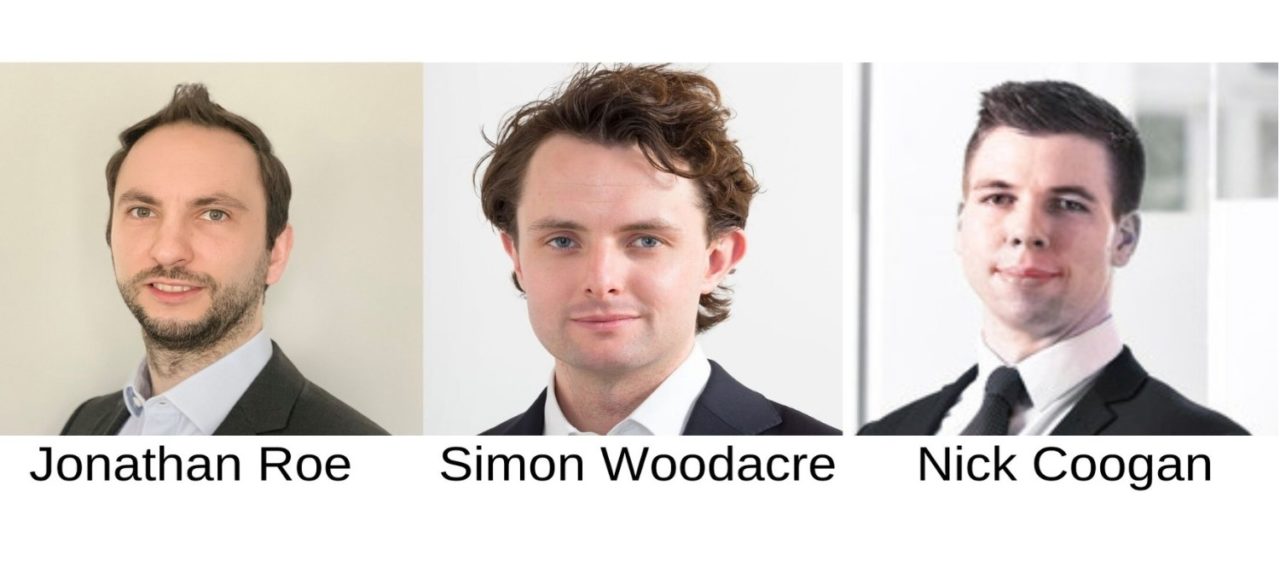 Simon Woodacre has been hired as an Investment Analyst. He will be focused on researching multi-asset and credit-related strategies. Simon joins from Buck Investment Consultants, where he worked as a Senior Multi-Asset Research Analyst for four years. Before this position, he worked at Pictet Asset Management.
Nick Coogan has also been appointed as an Investment Analyst. Nick will be focused on researching private markets strategies including Private Equity, Property and Credit. He joins from Mercer Alternatives Limited, where he worked as a Research and Investment Senior Analyst for three years.
The three new hires are part of the Manager Research team which forms part of Cardano's broader UK investment team. They will all be based in London. All three new hires will report to Ben Cooper, who heads the Manager Research team. The Manager Research team at Cardano is responsible for all external manager selection and manager monitoring across client portfolios.
Ben Cooper, Head of Manager Research at Cardano, comments: "We are thrilled to grow our team with these three strong new hires. They bring the experience and knowledge to support the continued expansion of our range of investment solutions. With the hiring of Jonathan, Nick and Simon we are bolstering our coverage of equity, multi-asset and private markets strategies to ensure we continue to be able to identify best in class and differentiated external managers. All three will be heavily involved in developing our thinking around sustainable investing."