Integrated Risk Management
The Pensions Regulator states "IRM (Integrated Risk Management) is an important tool for managing the risks associated with scheme funding". In general, employer covenant, funding and investment decisions interact so that a material change to one can affect the other two.
A proper understanding of the risks a scheme is exposed to and the correlation between them is crucial in formulating a robust plan for funding and investment.
IRM is deeply embedded in our approach to covenant, and we help trustees to understand how the employer covenant underpins investment and funding risks, as well as the correlation of the employer covenant to those risks (e.g. changes in economic circumstances may damage the employer covenant and scheme funding at the same time or vice versa).
We have extensive experience in providing practical advice, considering how different economic scenarios might impact employers, how changes to one element of risk might be counterbalanced elsewhere, and what an appropriate overall risk budget might be.
In addition, we have developed PensionSim, a bespoke simulation that allows trustees and sponsors to experience real life scenarios and their impact on a pension scheme and its sponsor in a safe environment. It is a dynamic, integrated risk management training system that enables a deeper understanding of IRM and how to make holistic integrated decisions that take into account the wide range of factors involved in managing a pension scheme.
Key contact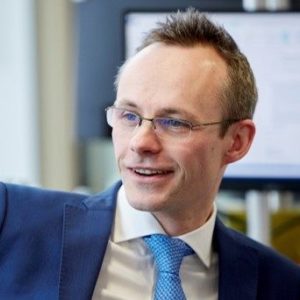 Michael Bushnell
Managing Director
T: +44 (0)20 3889 6316
E: m.bushnell@cardano.com
Plan the Journey
Schemes are often over-exposed to the fate of a handful of businesses in their covenant and the volatile returns of their investments. Getting to a place where less reliance is placed on these factors is crucial – this is a long journey for many schemes and requires careful planning.
Stay on course
Valuations are formal checkpoints along the journey to ensure risks remain balanced, but key variables need to be monitored continuously and contingency plans put in place, to prepare for expected events and withstand the unexpected.
In the four roadmaps below, we identify tools, resources, and ideas to help you successfully navigate through key phases of your scheme's journey.
Where is your scheme now?