My time at Cardano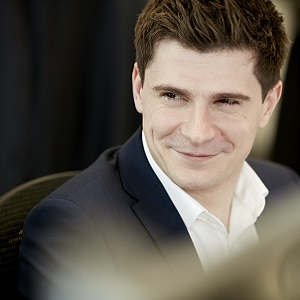 Tim Denton, client manager, reflects on his time at Cardano
Why did you join Cardano?
I joined the Client Management Team as an Analyst a couple of years ago, part way through a graduate program at a large investment consultancy. I was attracted to Cardano because it offered me something different – the challenge of working directly with clients and senior members of the team, who are among the industry's most respected professionals, and a steeper path of progression. I knew I would be exposed to cutting edge thinking, an environment where I am encouraged to contribute along with a team who really cared about me and my career.
What's the day-to-day like?
No one day is like the next. One day I could be working on helping develop a pension scheme's investment strategy ahead of discussions with the CFO of a FTSE 100 company, whilst the next liaising with our investment team over a client's portfolio. I work on five client relationships, directly with one of our Partners or a senior member of our team. Most of my day-to-day "office work" involves preparing and writing strategy advice to our clients. Away from the office, I'm often in client meetings, updating them on how their scheme's portfolio is performing or presenting investment recommendations.
How much client exposure do you have?
Client exposure will come relatively quickly and, from my perspective, is the most challenging but rewarding part of the job. The team encouraged me to join them at meetings very early on in my career at Cardano.
I work with a variety of clients with different backgrounds; some more challenging than others. For example, one of my advisory clients is large and has a sophisticated set of trustees – it means that you're tasked with persuading the merits of your investment ideas to a room filled with experienced trustees. You won't be surprised to hear that they are not shy to ask the challenging questions!
How does Cardano help you develop?
Cardano provides an induction programme as soon as you join to ensure you get to know the business and the different teams. They also identify a mentor for you, typically outside of your team, to help with advising you in those early days whilst you are 'finding your feet'.
Most training, beyond initial induction, is on the job with close coaching support. The learning curve in your early years is steep: markets and clients (i.e. people!) are complex. And, you will want to complete your professional exams (typically CFA or FIA) at the same time. Whilst this might sound daunting, your development will be well supported by your colleagues, our HR and people development team and your mentor. A study package is available which covers the costs of the exams and materials. Study days are also given. Importantly the team are very supportive – they encourage me to take my study, and help me plan around my exams.